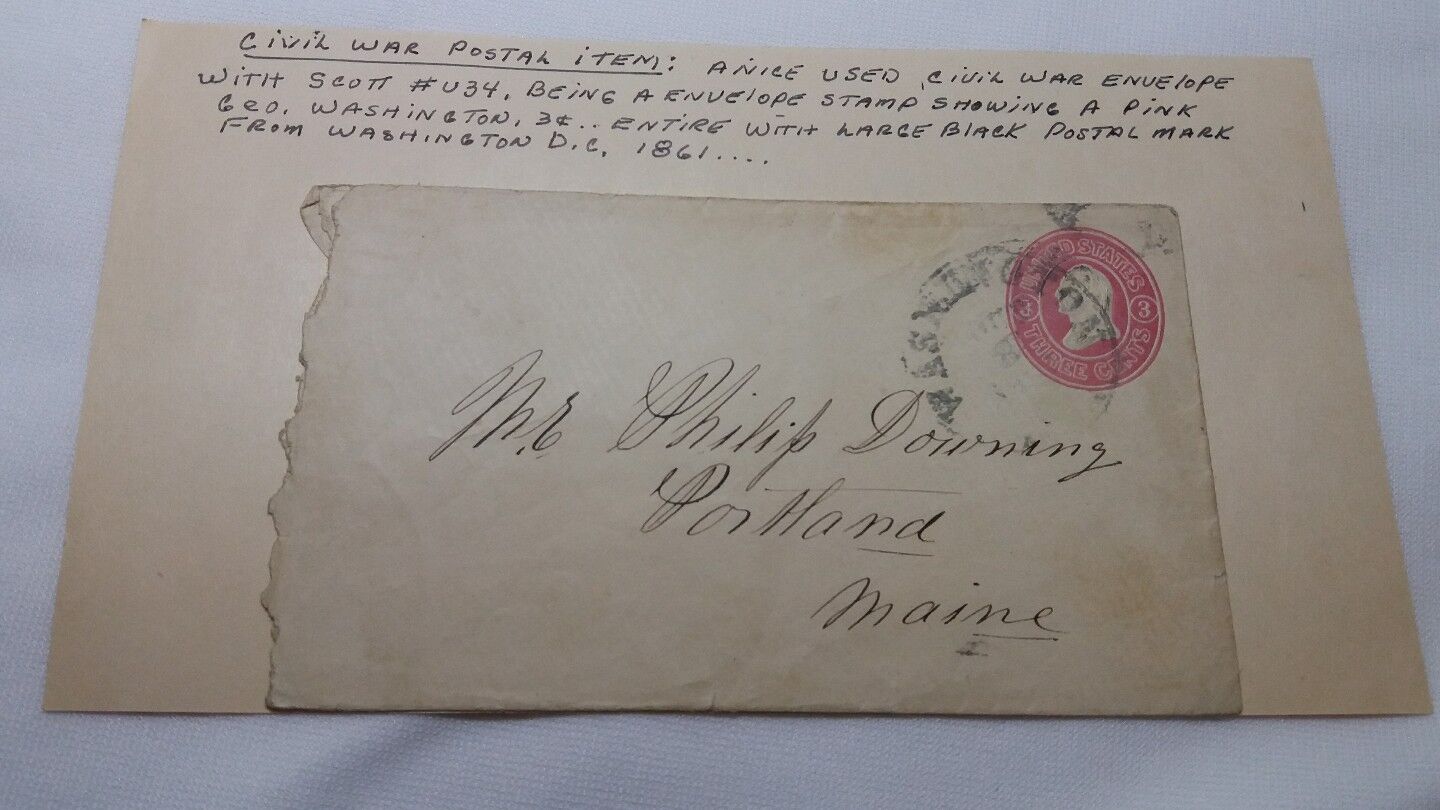 Price: 449.95 USD
Stamp Details:
1861 Amos Downing Civil War Letter Envelope To Brother Philip Washington DC 1861




 An envelope only for a letter from Amos Downing to his brother Philip of Portland Maine dated circa 1861, bearing a Scott U34 embossed 3 cent George Washington stamp with a Washington DC cancel.  Amos was apparently fairly prolific with his letters to his brother and this is obviously an envelope from one of those letters.  
Amos was likely camped at Georgetown Heights guarding the chain bridge over the Potomac at this time.
"This letter was written by Amos Downing (1839-1880) who enlisted at the age of 22 in Co. F, 6th Maine Infantry on 15 July 1861. He was discharged for disability on 30 June 1862.
Amos wrote the letter to his brother, Philip Downing (1832-18xx) of Portland. Prior to the Civil War, Amos and his older brother worked as stone cutters in Portland. They were born in New Brunswick, Nova Scotia, the sons of Moses and Modeste Downing. Philip's naturalization record indicates that he arrived in Portsmouth in 1855. Philip was married to an Irish girl named Catherine before the Civil War. Amos married Margaret E. Gallagher on 2 July 1863 in Portland and by 1870 he resided in Boston where he worked as stonecutter until his death in 1880.
A search on the internet reveals that many of Downing's Civil War letters survive and are in public or private collections."