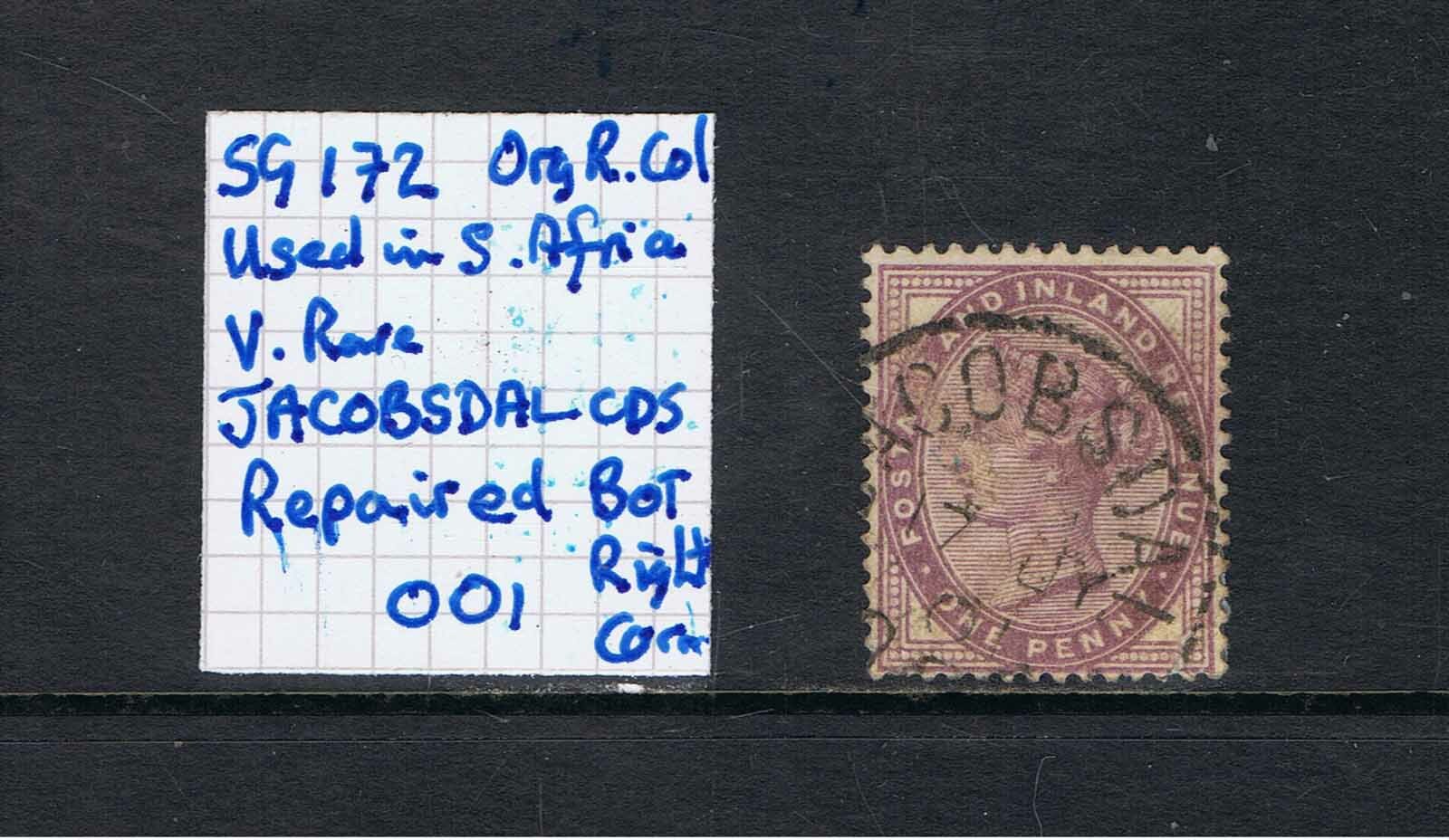 Price: 55.59 USD
Stamp Details:
1881 SG 172 1d Lilac USED in SOUTH AFRICA JACOBSDAL




Photographs are scanned at 600 DPI 
Choose your stamp/s from drop down box
These stamps are from my personal collection.
They are the remnants of my Early south Africa collection
The stamp postmarked Jacobsdal is from a small town in the Orange River Colony.
The use of British stamps were authorised for use in the British Army Post Offices and were not supposed to be used in the town Post Offices. A very few were used at local POs.
The only other one I have ever seen was postmarked Bethulie Orange river Colony. (Since sold on eBay auction for £125 2 years ago)
The item/s in the photos are of actual items and copyright – Stamps n All
We always where possible use high values commemorative, definitive
or miniature sheets for postage.
In
the interest of both parties, we strongly urge the buyer to take note of our
latest terms and conditions below also returns policy.
 REMEMBER every time you post anything
 INSIST ON USING REAL STAMPS 
 PLEASE Copy and paste this message to all your listings 
In
order to improve the fundraising with Charities that collect stamps, always ask
for REAL stamps when posting anything, instead of the computer generated label.
If
you ask nicely you'll be able to get good commemoratives and possibly even a
circular date stamp! Depending on service used