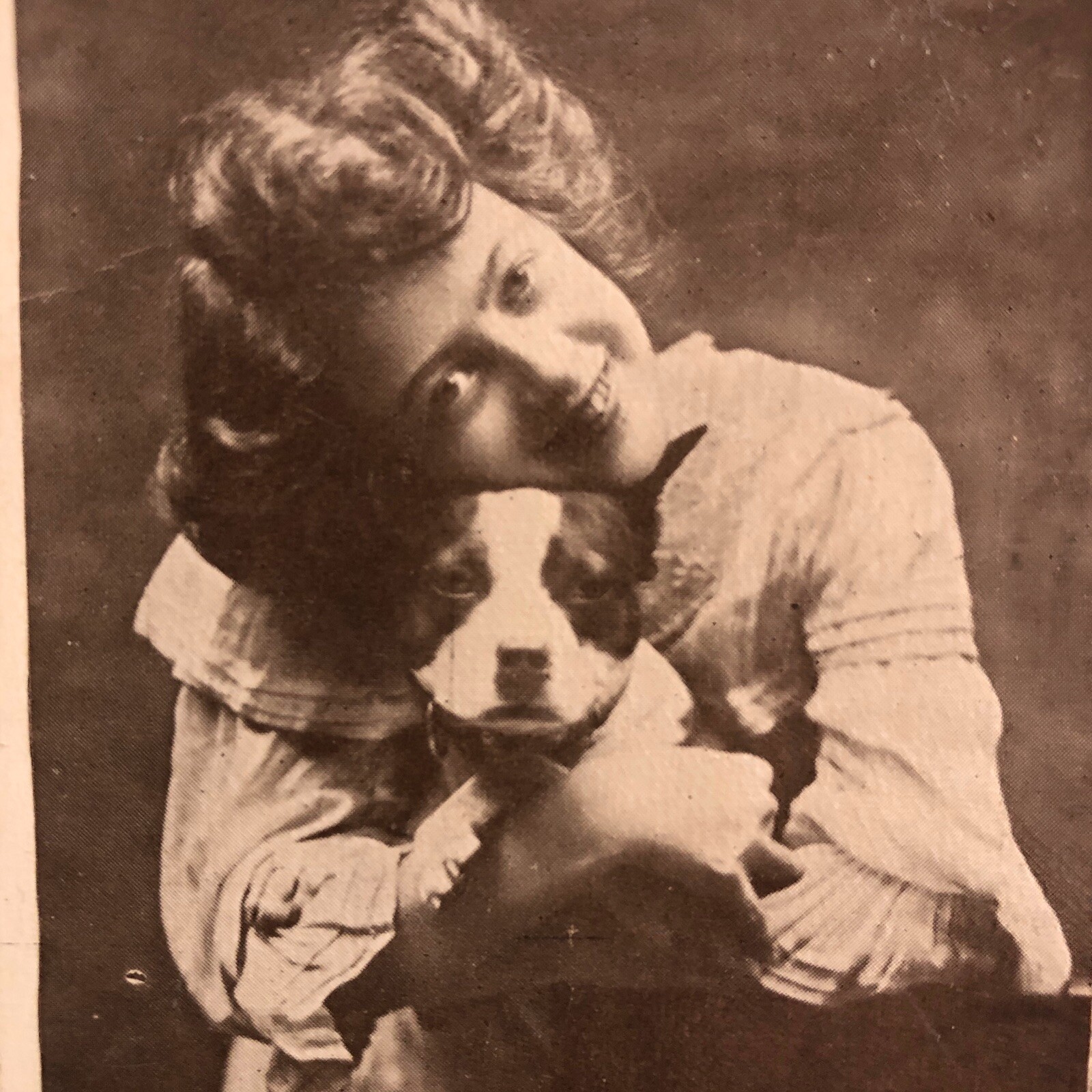 Price: 75.00 USD
Stamp Details:
American Pitbull Terrier Puppy Young Girl You're A Lucky Dog 1912 Postcard RPPC?




Vintage Postcard Young Girl Holding American Pitbull Terrier Puppy 1912  You're A Lucky Dog  RPPC?
Little girl holding a sweet pitbull terrier with chair in foreground  Postcard is sepia or half-tone with egg & dart picture frame border with the caption:
"You're a Lucky Dog"
Some wear but overall very nice vintage condition.
Deer logo in upper left hand corner matches T.. P. & Co. NY
According to Metropostcard DOT com:
Taylor, Platt & Co.  operated from 1906-1916
1161 Broadway, New York, NY