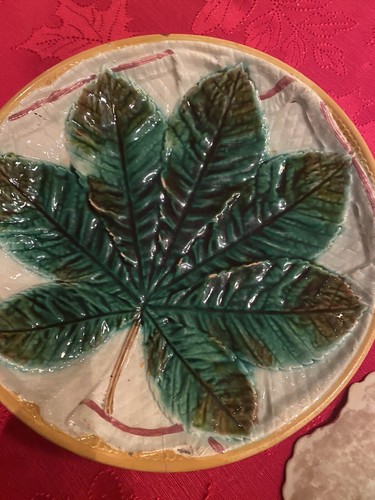 Price: 299.00 USD
Stamp Details:
ANTIQUE MAJOLICA GEORGE JONES 'STOKE ON TRENT' RAISED PIE TRAY-RARE-ONE OWNER *
Up for auction is a wonderful and rather unusual raised GJ cartouche painted glazed pie tray. This piece has the really unusual stamp on the bottom that is seldom seen and was just utilized throughout the time duration of c.1861-1873 and after that retired.
This is a classic George Jones majolica tray remains in outstanding condition in general. It does have extremely small age associated wear common of a product from this duration. This piece became part of my terrific grannies Majolica collection. I have a number of wonderful and uncommon pieces presently for auction. This would make a treasured piece in any collection. Purchaser will be rather delighted. Concerns? Just message me. Delivered FREE domestic USA. Delighted bidding to all!
.