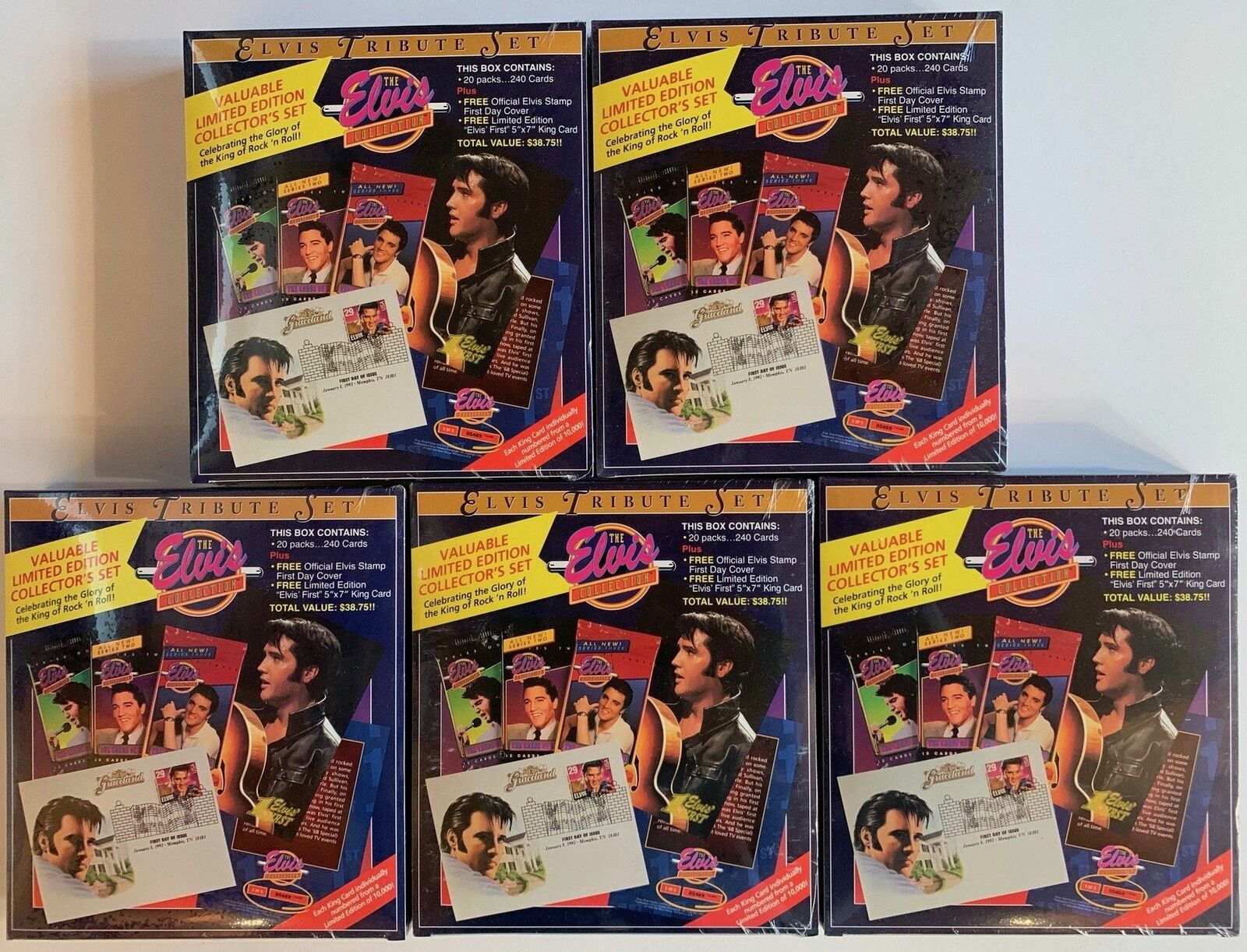 Price: 129.95 USD
Stamp Details:
Complete Elvis Tribute 1-5 Box card Set Collection – Factory Sealed River Group




Description: Complete Elvis Tribute Box card Set  Box 1 to 5
Contents:  All 5 Different tribute card boxes in one collection.  Complete set of 5  Each box has 240 cards that come in 6 series 1 card packs,7 series 2 card packs and 7 series 3 card packs.An official Elvis stamp and a Elvis first day cover are also included. Total of 1200 cards in the 5 tribute boxes
Manufacturer:  River Group, 1993.  
Condition:  Factory sealed.