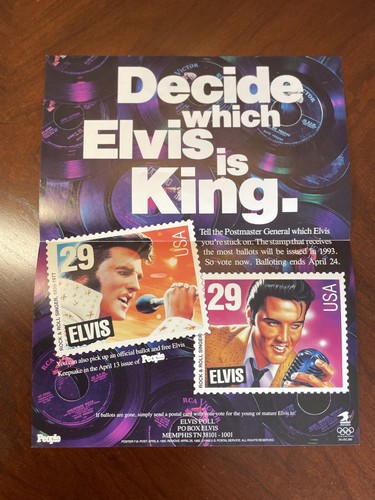 Price: 50.00 USD
Stamp Details:
Elvis Stamp Voting Poster
Pre-owned Extremely Rare
I searched for among these on the web and it was difficult. Poster remains in mint condition. The stamp came out January 8, 1993 however the contest and this poster were around in 1990 approximately. Each United States Post Office was offered one to install behind the counter for the Elvis Stamp voting contest. This is among them. Do your Elvis research to recognize how unusual this product is. $50000 plus shipping and handling
.