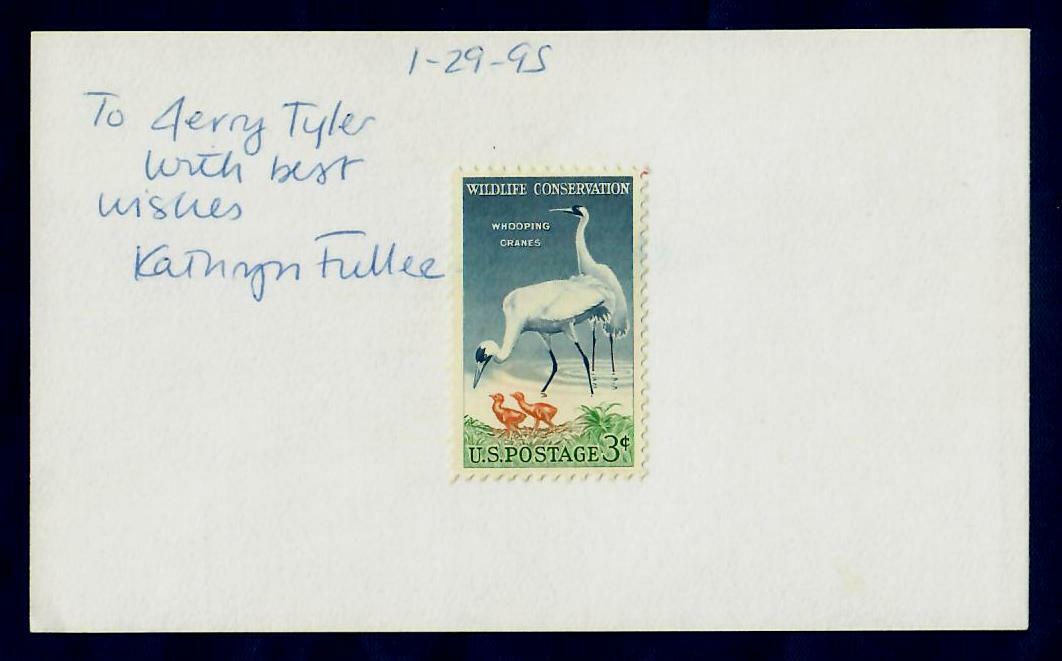 Price: 499.99 USD
Stamp Details:
"Ford Foundation" Kathryn Fuller Signed 3X5 Card W/ RARE Stamp Todd Mueller COA




Up for auction the 
"Ford Foundation"  Kathryn Fuller Hand Signed 3X5 Card W/ RARE Stamp.
  This piece come 
authenticated
 by Todd Mueller, and comes with their COA.  
ES- 8177
Kathryn
S. Fuller is the chair of the National Museum of Natural History
of the Smithsonian Institution. She served as
chair of the Ford Foundation from May 2004 until October
2010. Fuller graduated from Pembroke College (Brown University)
in Providence, Rhode Island, in 1968, and
from the University of
Texas School of Law in Austin, Texas,
in 1976. She was the president and chief executive officer of the World Wildlife Fund (WWF) from 1989 until July
2005. She had various responsibilities within WWF and The Conservation Foundation
from 1982 to 1989, including executive vice president, general counsel, and
director of public policy and wildlife trade monitoring programs. Earlier in
her career, she held several positions in the United States Department of Justice,
culminating as Chief, Wildlife and Marine Resources Section, in 1981 and 1982.
At the department, Fuller worked as an attorney in the Office of Legal Counsel,
where she prepared Attorney General opinions and provided advice to the
President and executive agencies on constitutional and federal statutory
questions. Other directorships: Alcoa, Inc., Robert Wood Johnson Foundation, the Summit
Foundation, the Greater Himalayas Foundation. Previously member of the Brown
University Corporation.