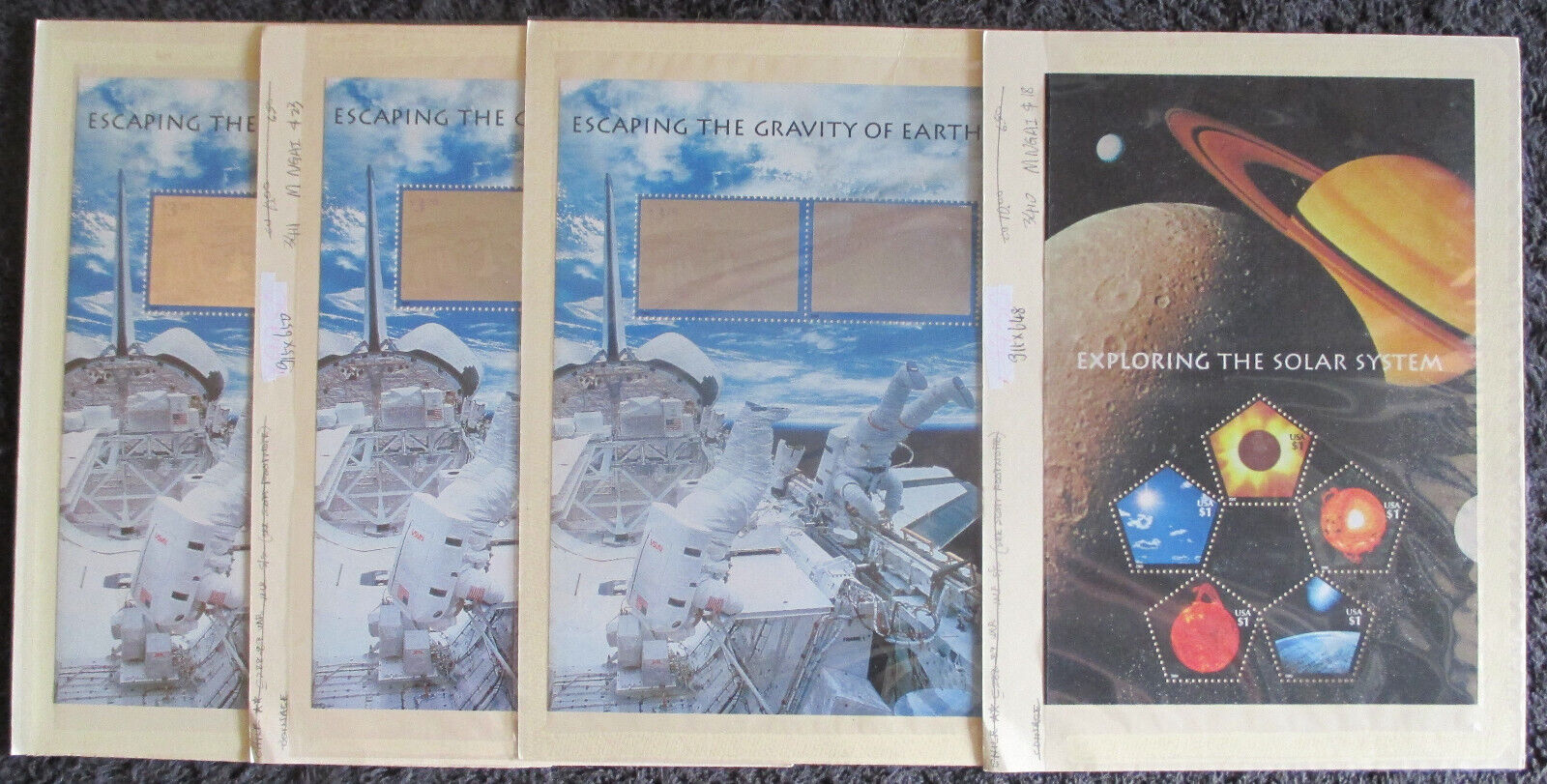 Price: 248.10 USD
Stamp Details:
Lot (46) US Unused Mint Postage Stamp Sheet MNH * FRESH COLLECTIBLE * see SCANS




Amazing Condition (46) Collectible
Please see the Many Scans which show EVERY SINGLE SHEET you will receive!
Included are: Cycling, Norman Rockwell, World Cup USA, Mars Pathfinder, Washington
Philatelic, Barnum and Bailey, Columbus Voyage Set 6 Pan-American Inverts, 2 Complete Sets of
(4) Each President US Ameripex, Hawaiian Missionary, 1998 Bi-Color Re-Issue 1898, Explore

Solar System, Escape Gravity Earth, Landing Moon, Probing Vastness Space, Pacific 97 Washington and Franklin.
Face Value $180.
Read our FEEDBACK and Buy with Complete Confidence!