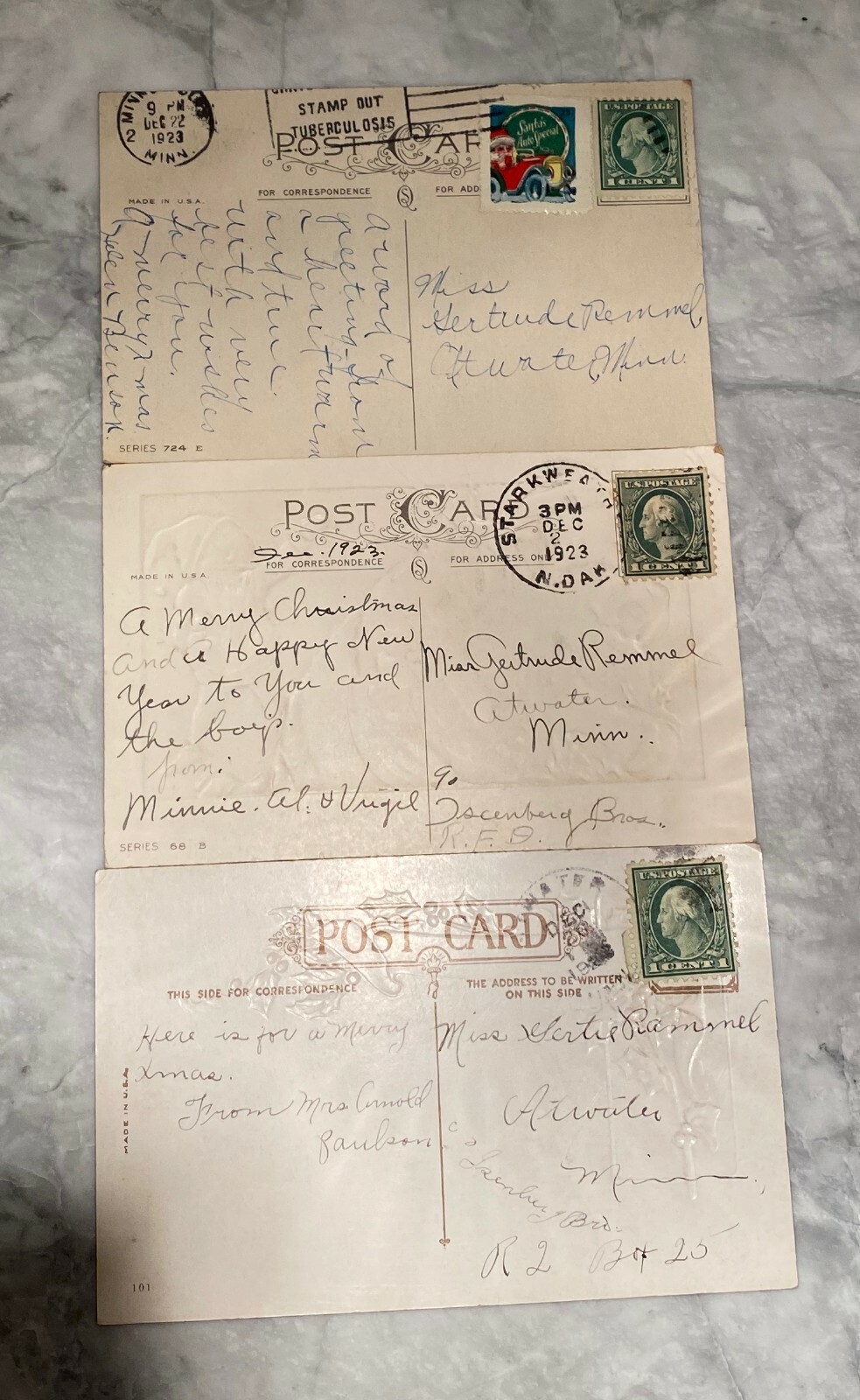 Price: 60.00 USD
Stamp Details:
Lot of 3 1923 1 One cent George Washington stamp Antique Postcards Green stamps




Please see photos for conditions. 
Lot of three (3) Antique Christmas Postcards. Each has a one (1) cent George Washington stamp (green). All were machine canceled in December 1923. 
One has "Stamp Out Tuberculosis" as the machine cancel. 
Postcards were received in Atwater, MN. One was sent from North Dakota. 
Please message me with any questions or for additional photos.