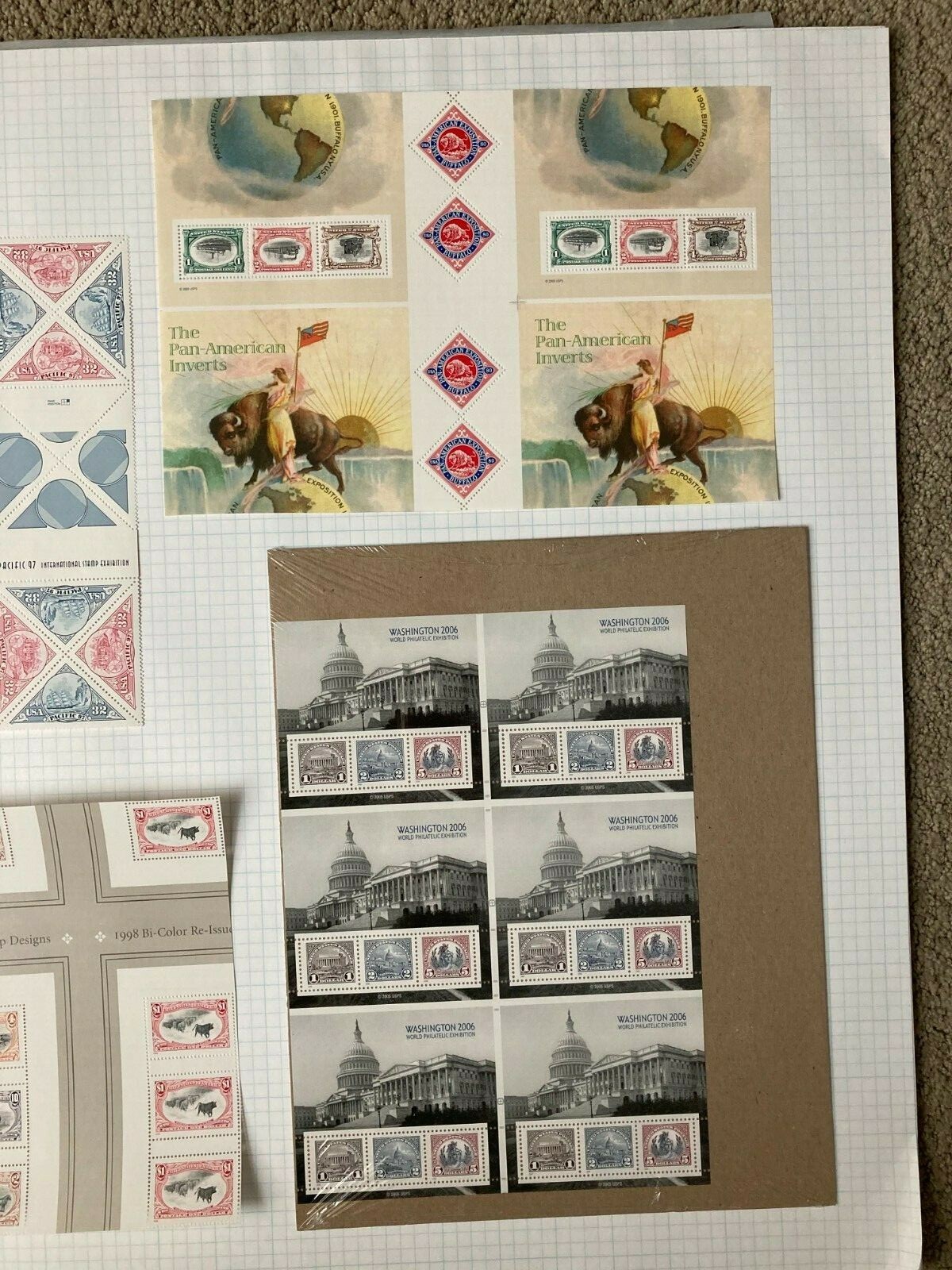 Price: 325.00 USD
Stamp Details:
Oversized Cross Gutter Blocks/Press Sheet EXTRAVAGANZA! ! Stamp theme of 4




Remember those iconic engraved
stamps of yesteryear. This selection features the Trans-Mississippi set of 10
in the originally designed 2 color format (originals printed in single color
due to ink shortage), the Pan-American inverts, and a full uncut press sheet of
the 1922-25 dollar value stamps (issued for the 2006 Washington convention). Rounding
out the collection are the Pacific 97 triangulars from the San Francisco
convention. SCV $311. See photos.
I have broken up my collection
into 13 separate items on ebay grouped by theme. Collectively it represents 90%
of all the Xgutter blocks from 1994-2011. Many of these are EXTRA LARGE sized
blocks which Scott says commands a premium. Collectively it would make a
massive addition to a  new collecting
area. Or add missing items to your existing Xgutter block or topical
collection. These items do not overlap and there is only one of each. Don't
miss out.