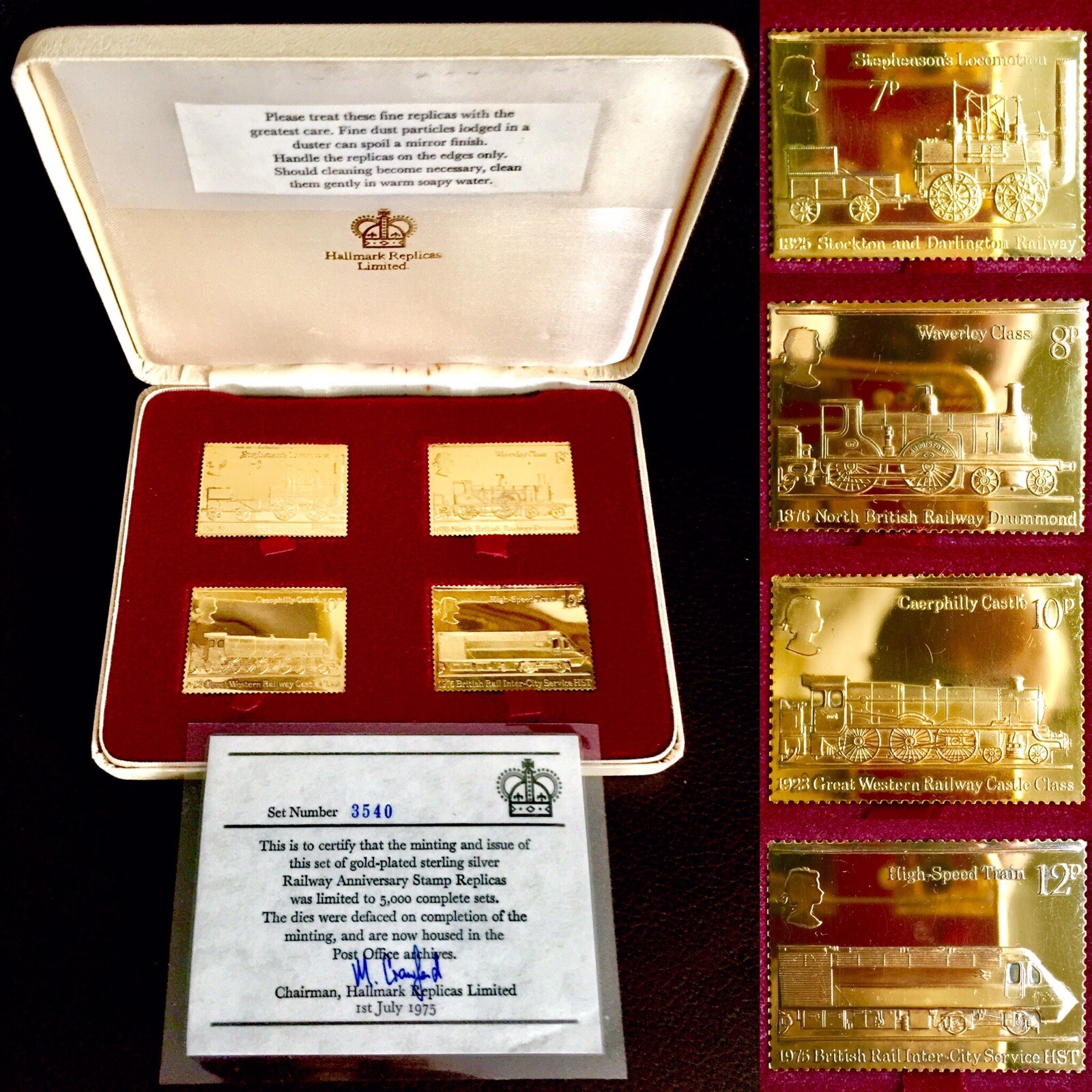 Price: 946.09 USD
Stamp Details:
Rare 150th Railway Anniversary (1825-1975) Gold Plated Silver Stamp Replica Set




Rare Collectible Limited Edition 150th United Kingdom Railway Anniversary (1825-1975) Gold Plated Sterling Silver Stamp Replica Set In Original Red Velvet Lined Presentation Box Complete With Signed Certificate of Authenticity.
Superb set of four limited edition (one of only 5000) gold plated, fully hallmarked, Sterling Silver ingots in the shape of British stamps commemorating the British passenger railways 150th Anniversary (1825-1975). The ingots mimic the original stamps produced by the Royal Mail. They feature the Stephenson's Rocket, Waverley Class, Caerphilly Castle and the High Speed Train.
The minting and issue of these sets was strictly limited to 5000 sets after which the dies were defaced on completion of minting and housed in the Post Office archives.
Made by Hallmark Replicas Ltd.
Ingot Size: 4cm x 3cm x 0.3cm
Combined Weight: 106.8g
With original certificate of authenticity
Absolutely fantastic set. Please browse all 12 sets of Photographs attached for size. Weight & condition as they are self explanatory. The set has been in its original box ever since first purchase in 1975 and condition is excellent and commensurate with age with very minor tarnishing due to age.