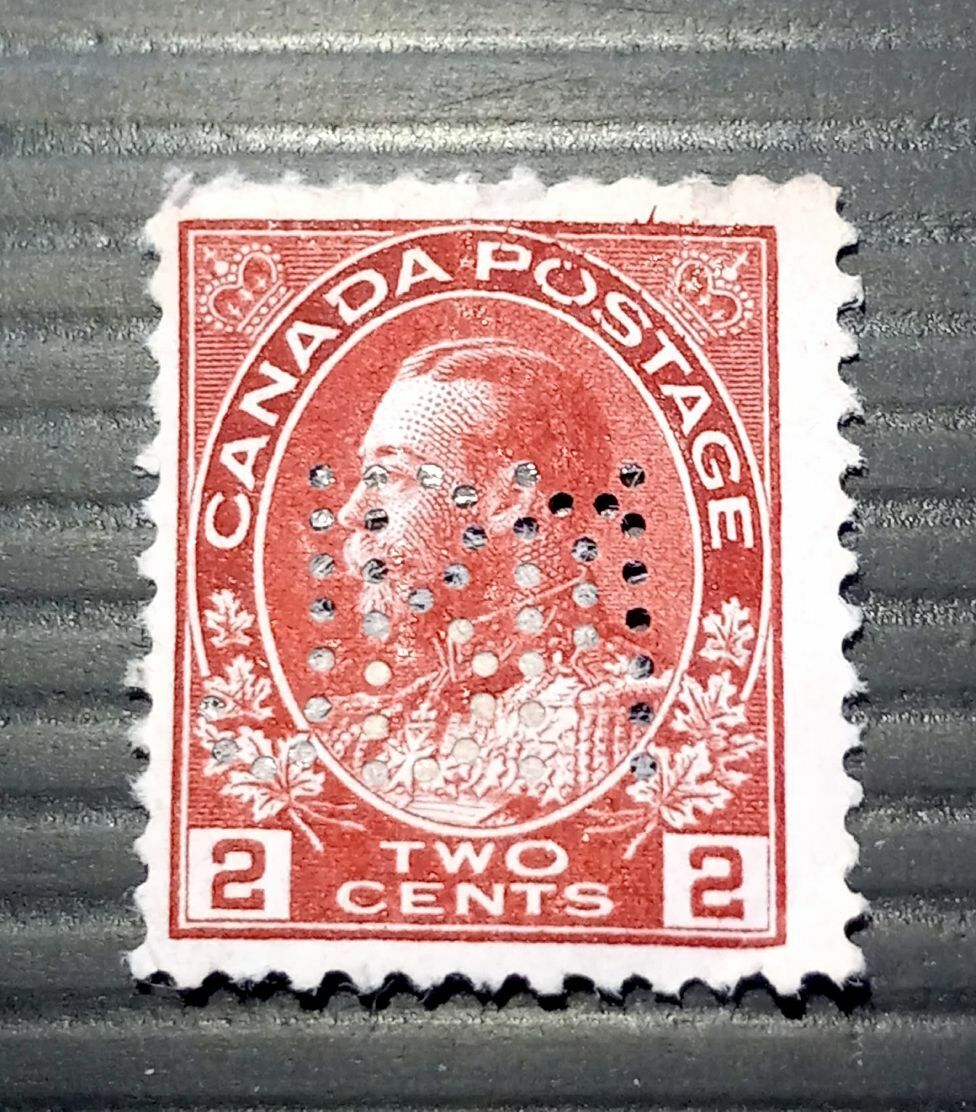 Price: 134.83 USD
Stamp Details:
RARE Perfins J-3, JBM, RF 'F',MOGLH, #106 , RE-ENTRIES see FULL description




RARE  Perfins J-3, JBM, RF 'F',MOGLH,  #106 , RE-ENTRIES
CV = … THE ROOF !!!
Rarity Factor 'F' means  301-1,000 reported copies… 
RARE Perfin MOGLH…some paper stick on gum…
Re-Entries : UR frame ink smears, exterior medallion over 'P-O-S-T', letters: 'D', 'O'
STAMPS do talk…listen to what they have to tell you !!!
MOST IMPORTANT…we are witnessing here a MOGLH + multi re-entries + rarity factor  'F'… it might be THE ONLY ONE  out there !!!!!
EXTREME value is CREATED BECAUSE …IT IS A PERFIN…
Download
your free copy on PERFINS (see below) to better evaluate any Perfins.
In Stamp
Collecting, 'PERFINS'  is a world apart.
What is the
MOST important IS the 'Rarity Factor' from 'A' to 'I'.
The value of
a Perfin is dictated by the number of stamps REPORTED which in return,
determines the Rarity Factor.
You don't
have to possess a rare stamp.
You have to
possess a Rarity Factor.
Having less
stamps being reported, higher the value will be.
The rarity of
a stamp is important, but secondary…it will add-up an intrinsic value.
EXAMPLE: we
may have a Scott #232 with a RF 'C' which will be worth more than a 'Blue Nose
with RF 'F'.
'C' has 11-30
reported copies and 'F' has 301-1,000 reported copies…
Thus, we
must understand that there is a kind of double concept to comprehend true value
of a Perfin…and I am not talking about its position…
And if you make a parallel with any normal
stamps with such small number of issued stamps…well we find REAL value of
rare circulated Perfin stamps…
What serious collectors are looking at…is
the rarity factor of the item… which gives it its intrinsic value.
To download your free copy of the PERFINS
HANDBOOK :
Go to Google and type: PERFINS HANDBOOK….at
BNAPS… (then click at 'download' at the bottom of
the page).
Don't be afraid of asking me a small discount if
an item is not sold, I am here to sell my collection at reasonable price… and I
will take it out from auctions and creating a 'Buy it now' just for you…
Combine Shipping with no additional cost Canada:
$1,07  USA: $1,30  International: $ 2,71
ATTENTION :
I am
selling my Canadian stamps collection.
Please
bookmark my store.
I welcome
you to have regular looks at my items… stay tuned….
You will
find very interesting items for beginners as well as PROs such as : oddities,
very rare stamps, Crown cancels and many many more:
annual
Atlas
Booklets
postal
cards
Overprint
official
Perfins
Pre-cancelled
Provinces
SE
Stamps on cheques
Thematic
collections
Timbre-taxe
Uncut Press
Sheets
FDCs
Blocks