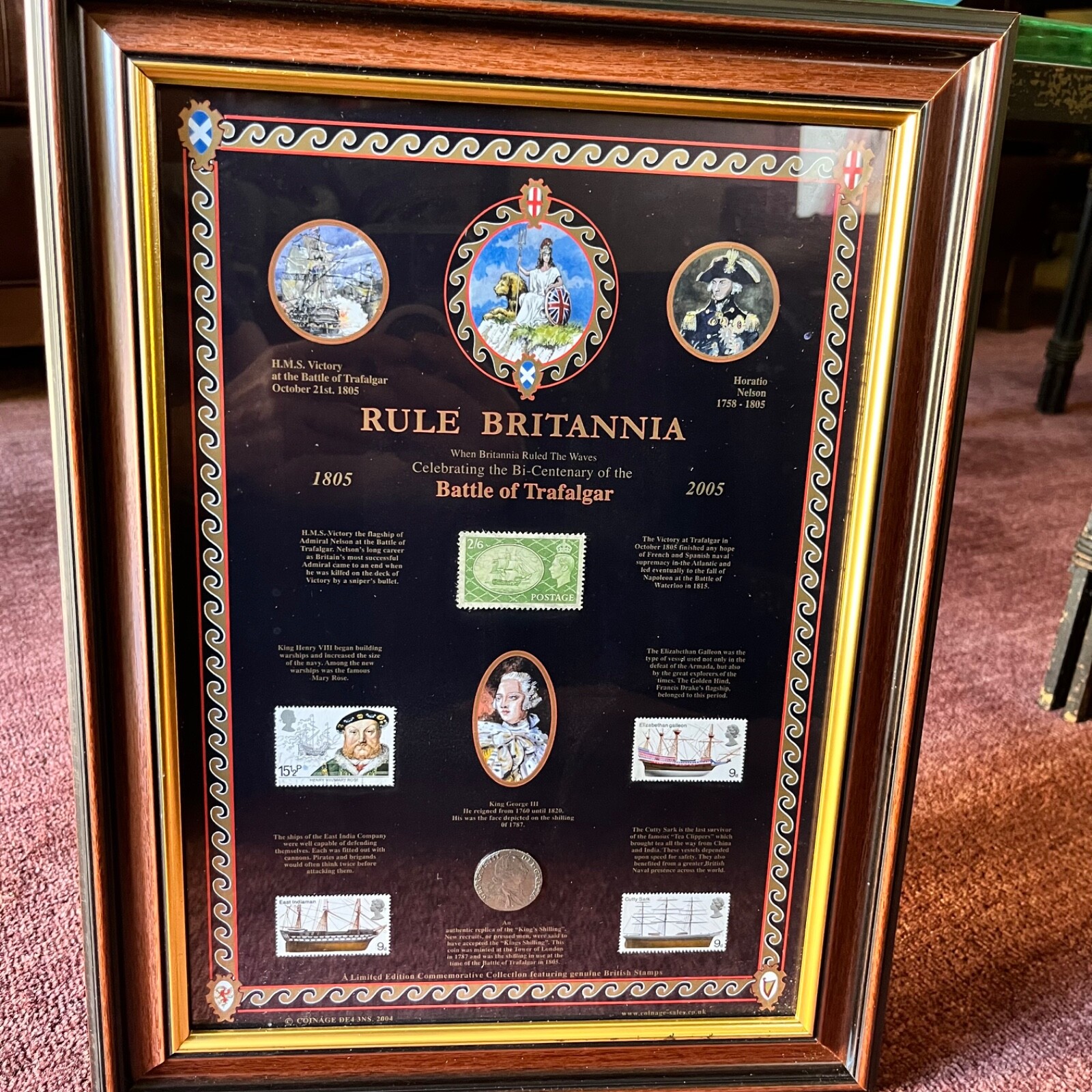 Price: 53.00 USD
Stamp Details:
Rule Britannia "Battle of Trafalgar" Limited Edition Numbered with COA




Limited Edition Collection to Commemorate the Bi-Centenary of the Battle of Trafalgar. The battle took place on October 21, 1805 when Admiral Horatio Nelson with the British Fleet defeated the French & Spanish Fleets.  
Included in the collection are genuine British
stamps
, coin reproduction and the Certificate of Authenticity. 
Dated 2005, numbered 133/500. 
Condition is very good, a few small imperfections on the frame gold edge. 
Measures approx 12" wide x 15.5" high
Domestic Shipping Only