Price: 2,500.00 USD
Stamp Details:
SCOTT #292 $1 BLACK TRANS-MISSISSIPPI, PLATE # SINGLE-MOG NH, PSE CERT-CAT $3750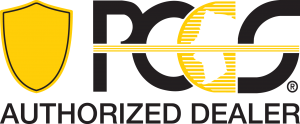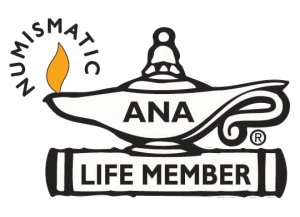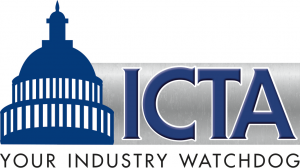 SCOTT #292 $1 BLACK TRANS-MISSISSIPPI, PLATE # SINGLE-MOG NH, PSE CERT-CAT $3750
SCOTT #292 $1 BLACK TRANS-MISSISSIPPI, PLATE # SINGLE-MOG NH, PSE CERT-CAT $3750
The Reeded Edge recently purchased an immense U.S. stamp collection from an advanced lifetime collector. The collection spanned classics to commemoratives with extensive back-of-the-book also represented. Today's offering will include selections from this collection. Buy with confidence, as we have made every attempt to disclose faults and characteristics of each lot, with a high degree of accuracy. We are also members of the APS (Rob Lehmann) and adhere to their code of ethics. PF, PSE or APEX extensions may be requested for any stamp, but the buyer will bear the costs of certification. With that said this is a SCOTT #292 $1 BLACK TRANS-MISSISSIPPI, PLATE # SINGLE-MOG NH, PSE CERT-CAT $3750. THE PSE CERT MENTIONS A THIN IN THE SELVAGE, WHICH IS WELL AWAY FROM THE ACTUAL STAMP (SEE REVERSE IMAGE). THIS IS A RARE STAMP MOG NH, AND ESPECIALLY SO WHEN THE PLATE # IS FACTORED IN. SCOTT CATALOG VALUE DOES NOT ACCOUNT FOR THE PLATE # SINGLE. Our commitment is to provide you with quality coins and collectibles at the best possible prices. This lot is no exception. Please note, the coin and collectibles markets do fluctuate, and prices occasionally will change. In this rare circumstance, we will contact you first to verify your order.
The Reeded Edge is one of the oldest and most established rare coin and collectible firms on the internet. Everyone who works here is a collector, and all of our items are acquired as if we were buying them for ourselves. We do not handle reproductions, restored, or modified items.
Everything that we sell comes with our 100% iron-clad guarantee; you must be satisfied, or you may return it for a no-questions-asked refund. It's that simple!
Most items ship on the same business day that we receive your payment. All items are packed securely to insure that you will receive them in the same condition as when they left our offices. We would be happy to combine shipping on multiple items whenever possible. 
PLEASE NOTE: This item is also for sale through our brick and mortar location, our webstore, our published price list (which goes out to over 10,000 subscribers), Coin World, Numismatic News and Collector's Corner. If this item piques your interest, you may want to consider purchasing it, as many of our items do sell through these other venues. We hope that you understand our position, and thank you for your consideration. We greatly appreciate it!
Please read our terms of sale below. They are the exclusive terms that we will be bound by, and supercede any eBay provisions that may be inconsistent with, or otherwise contradict our terms.
-Your friends at The Reeded Edge, Inc.
Terms of Sale
The Reeded Edge unconditionally guarantees all items to be genuine.
All coins not graded by third party grading services will adhere to ANA grading standards. All other collectibles will be graded by prevailing standards in their respective hobbies.
The Reeded Edge offers a 14 day return privilege for any reason (aside from exceptions listed below). Return privilege starts from the day that you receive the item. A 10% restocking fee will be applied for returns made between 11-14 days. PayPal or credit card processing fees are not refundable in any event. Layaways, bullion and bullion-related items are not returnable.
Items that have been altered, modified or removed from their original packaging will be considered sold. There are absolutely NO returns on any item submitted or resubmitted to PCGS, NGC, ANACS, CAC or any other grading service without our prior authorization.
Orders are shipped based upon total value and additional customer preferences during checkout (additional charges may apply):

For domestic orders under $500, USPS First Class shipping. 
For domestic orders over $500, USPS Priority Mail shipping w/ Signature Confirmation.
For international shipments less than $500, USPS First Class International Mail. The fee for this is $19.95 USD. For shipments valued at $500 or more, we ship USPS Priority Mail Express International. The fee for this is $50 USD. Buyer is responsible for any VAT or import duties. Please consider these fees and obligations when making your purchase decision.
Express Mail service is available for all domestic orders regardless of value for an additional $35. Carrier will be either USPS or Fed Ex. ALL express packages, regardless of value, are shipped fully insured and with tracking by The Reeded Edge, Inc. Insurance and handling fees are included in the total shipping cost. International customers please inquire, as insurance coverage is not available for all destinations.

Certain items that are bulky or weigh more may incur an additional shipping charge.
Maryland residents please note: There is no sales tax on numismatic or bullion orders totalling $1000 or more. All other in-state orders are subject to 6% sales tax.
Please understand, typos can occur, and we are not responsible for them. When in doubt about a listing, either contact us, refer to the accompanying images or both. Please remember, the images are part of the description.
Payment
Purchase of this item requires immediate payment via PayPal (unless over $10,000.00).
Please contact us if you have any questions.
Return Policy
Customer may return item for 14 days from date of receipt for any reason. IMPORTANT: Item must remain in it's original packaging to be eligible for a return. Returns do not apply to items picked up or received in-person.