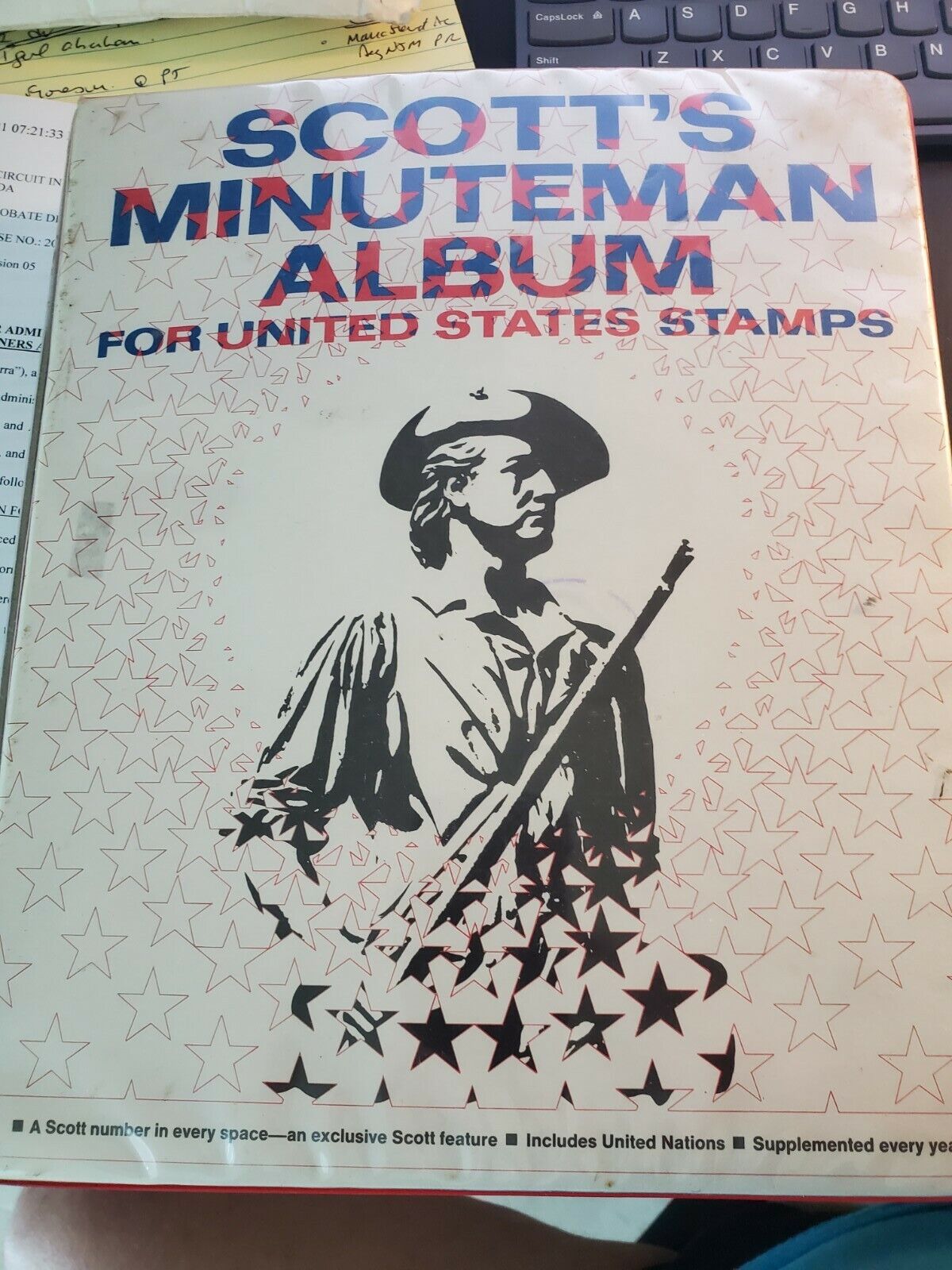 Price: 500.00 USD
Stamp Details:
Scott's Minuteman Album For United States Stamp Album – 100s stamps




Scott's Minuteman Album is a incomplete stamp album that I started as a child. It is well maintained and in excellent condition. These are all used/postmarked stamps. ( I am separately listing a less complete version of the same album with all mint (unused) stamps and would be willing to sell together at a discounted price. please message me if interested)
This album has stamps from 1851 3 cent George Washington stamp to
1973-1974 stamps. Album has  hundreds of stamps  all in protective sleeves. The most interesting is an 1863 10 cent confederate stamp. This album is something that someone can finish
or sell stamps separately. Sale on this album will be final so if any
questions, please ask.
It includes also stamped envelopes, United Nations stamps, postage due stamps
Some of the stamp mounts are held in place by cellophane tape that has yellowed but it does not impact the stamps themselves. Please see pictures.