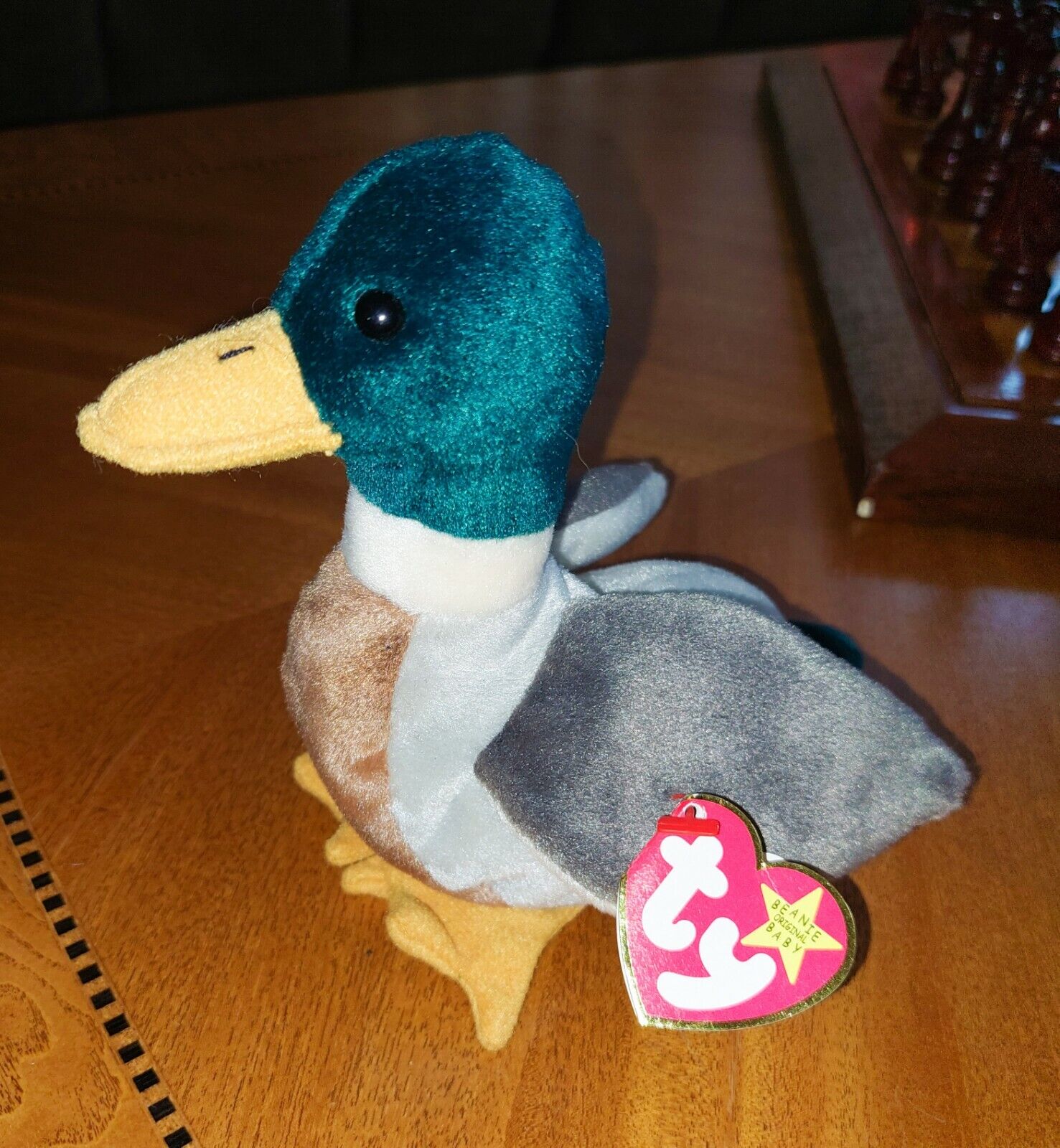 Price: 1,500.00 USD
Stamp Details:
ty Beanie Baby Ret. Jake the Mallard Duck. Ultra Rare, one of a Kind. MWMT NEW




Jake the Mallard is a rare and vintage beanie baby from 1998.
Here are the things that make this Jake the Mallard Duck extra special/rare!
~ P.E. Pellets
~ Red Star on Tush Tag
~ Stamp inside Tush Tag #453
~ TM and circled R on Tush Tag
~ Extra space after play and before !
~ ERROR on Tush Tag says 1998 the Swing Tag
    says 1997
~ Bottom line of the Tush Tag has 1965(KR) ~Korean Market
~ LIMITED EDITION Fareham, Hants P015 5TX,
    U.K. on Swing Tag (VERY RARE)
~ NO Serial # on inside of Swing Tag
~ Period after IL.
~ Case included
Feel free to message me with any inquiries or questions ! Beanie Baby Jake The Mallard Duck, 1997 Rare Stamp In Tush Tag 453. Condition is "New". Shipped with USPS First Class.