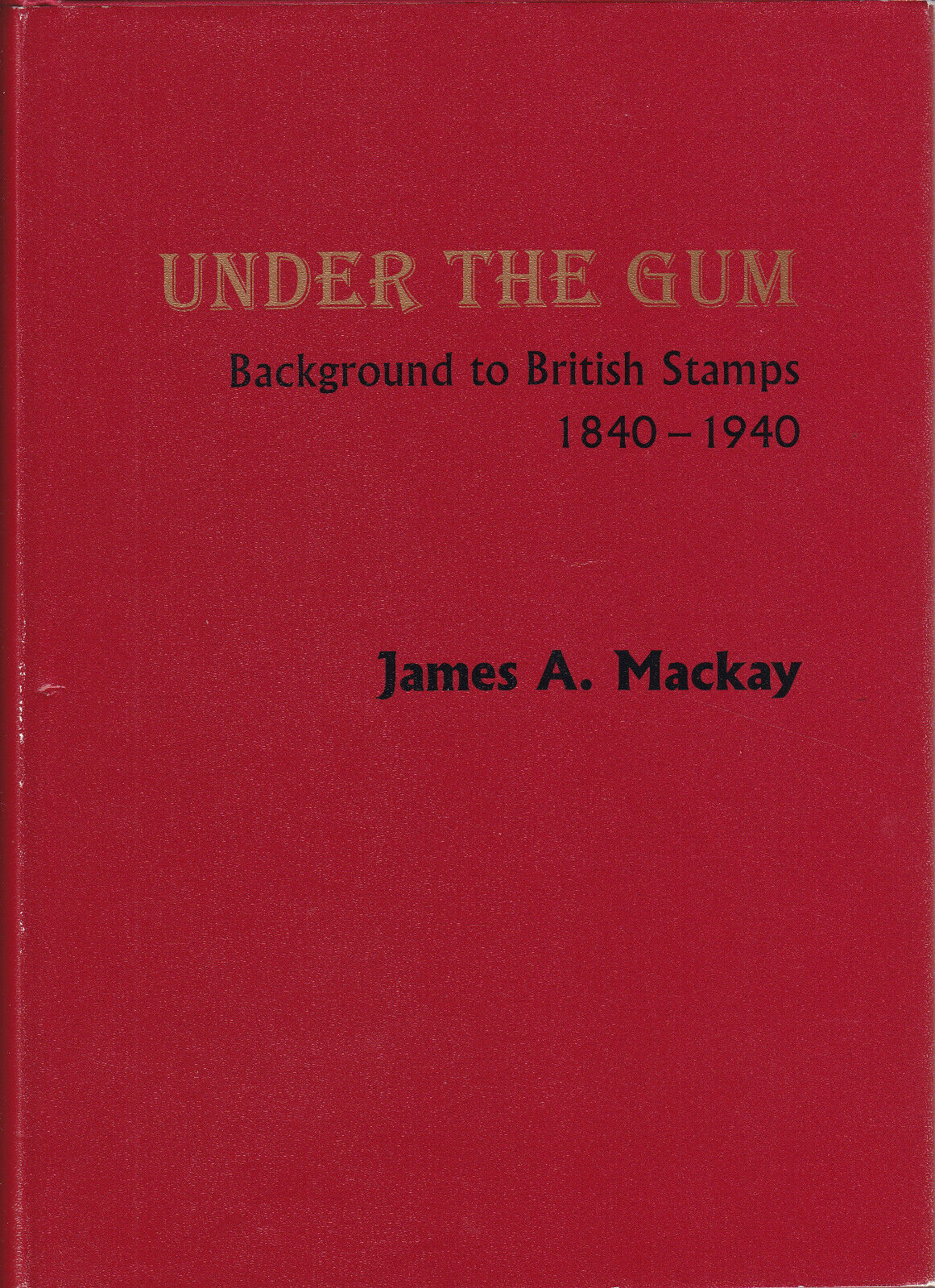 Price: 60.65 USD
Stamp Details:
Under the Gum Background to British Stamps 1840-1940 by Mackay 1st Ed HB DJ RARE




Under the Gum: Background to British Stamps 1840-1940 by James A. Mackay. This 526 page hardback book with jacket measures approx 10″ x 7″. It is the 1997 First Edition published by James Bendon Ltd, Limassol, Cyprus.
Answers many questions that have puzzled philatelists about the stamps of Great Britain. Full background details on the discussions, the debates, the wrangles and the bickering that went on between the Board of Internal Revenue and the Post Office, often involving the Royal Mint and even Buckingham Palace are given. The clash of personalities in government departments, in De La Rue, Perkins Bacon and Waterlow & Sons, the involvement and meddling of King George V in matters of stamp design and production and much, much more.
Although primarily for philatelists seeking to learn how British stamps evolved in their first 100 years, it also illuminates aspects of British socio-economic history, from the problems of sorting mail by gaslight to the widespread scares of poisoning from the gum or ink on postage stamps.
See scan of Contents pages. B&W illustrations
Book in very good condition with slight 'lean' to the spine and top corner of front endpaper clipped. The jacket has some edgewear/rubbing with minor tears to the upper rear edge. No inscription.
A RARE book not currently listed on any of the online booksites
All our books are in stock in the UK & ready for immediate dispatch – if we haven't got it we don't list it!
UK – buyers to pay £5.00 SIGNED FOR p&p
EUROPE – buyers to pay £20.00 SIGNED FOR Airmail shipping and handling
REST OF WORLD (Includes USA, Canada, Australia) – buyers to pay £35.00 SIGNED FOR Airmail shipping and handling
All books are sent in strong card mailers specifically designed to protect books in transit.
Ref 7574