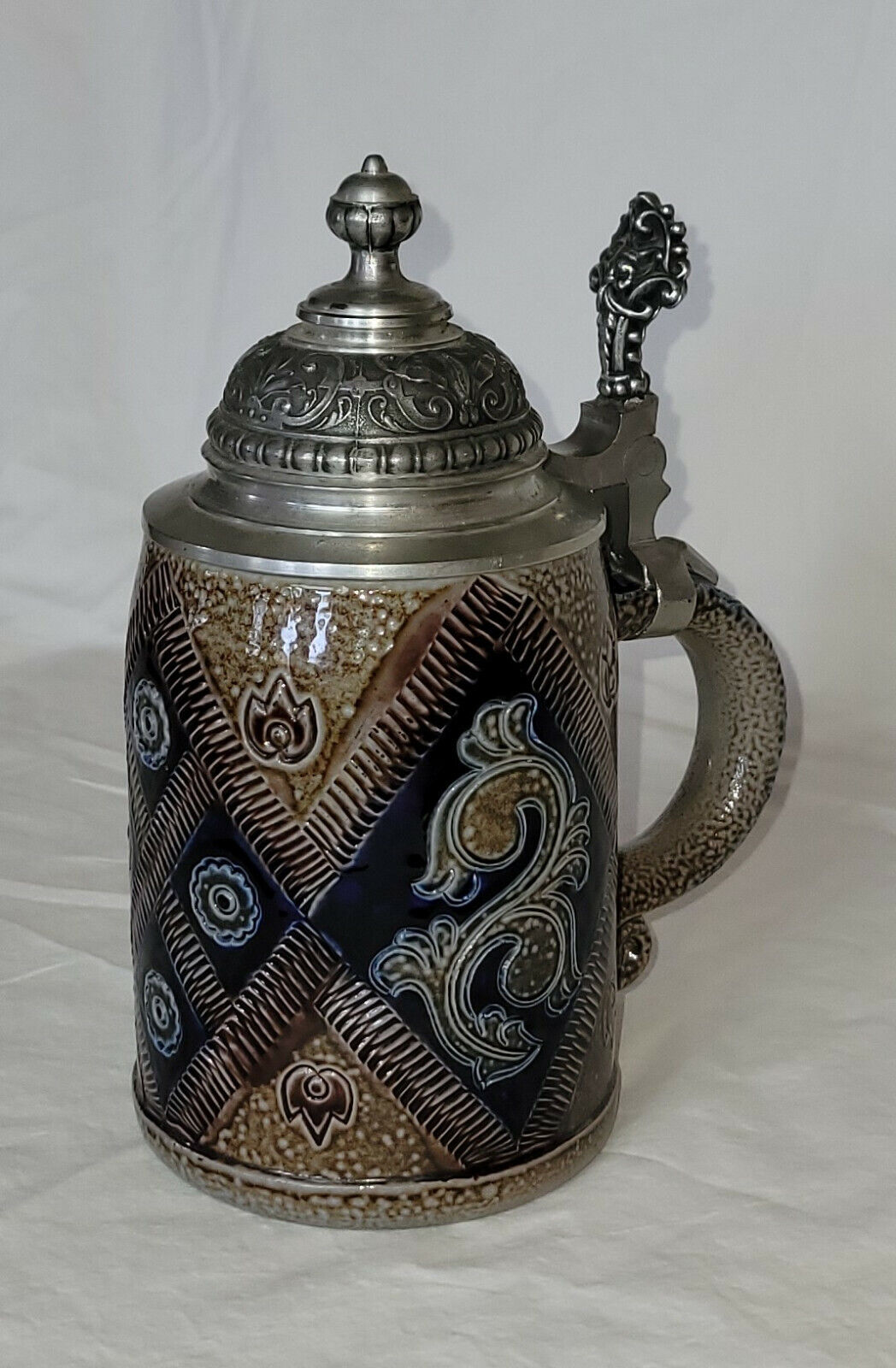 Price: 225.00 USD
Stamp Details:
Vintage Reinh Merklebach Horh Grenzhousen Stein Pewter Lid made in West Germany




Stamp on bottom reads:
REINH MERKELBACH
HOHR GRENZHOUSEN
4232/1
Marked
as 0.5 liter.  Nouveau Floral theme.
The fact the it says West
Germany
points to a manufacture that predates the unification of
Germany
in 1990 and post dates the end of WWII.
THIS
IS A REALLY GREAT ORIGINAL PIECE.  MARKED ON THE BOTTOM WITH THE
MERKELBACH MARK.  THIS IS A WONDERFUL
CLASSIC DESIGN.  STANDING 7.25 INCHES TALL AND ABOUT 3.75 INCHES IN DIAMETER.  A WONDERFUL ART NOUVEAU INCISED
SWIRL PATTER THAT HAS BEEN GLAZED AND THE REMAINDER, INCLUDING BETWEEN
THE SWIRLS, IS THE SIGNATURE COBALT.  STEIN IS IN BEAUTIFUL ORIGINAL
CONDITION  
REALLY ONE OF THE FINEST PIECES YOU WILL FIND.  IN ALL THE RESEARCH, I
HAVE NOT BEEN ABLE TO FIND TOO MANY DECORATIVE PIECES LIKE THIS.  A MUST
HAVE FOR ANY COLLECTOR. 
*We do not list Items with
international/overseas shipping, that being said we will give you a quote if you message us and ask.