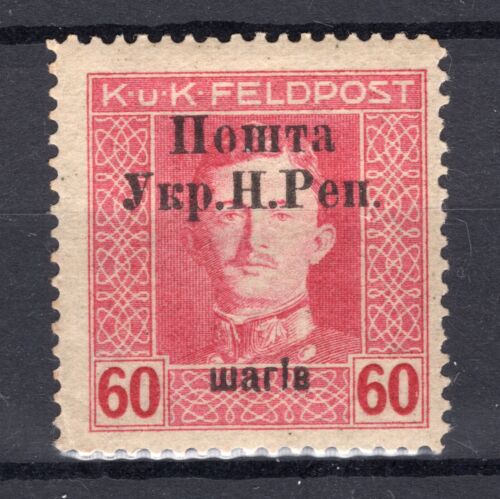 Price: 399.00 USD
Stamp Details:
WESTERN UKRAINE SCOTT 57 VF MH TWICE EXPERTIZED, LOVELY VERY RARE STAMP




BUY 5 OR MORE ITEMS FROM MY STORE AND GET FREE SHIPPING
IF BUYING MULTIPLE ITEMS PLEASE WAIT FOR MY INVOICE SO THAT YOU RECEIVE MY SHIPPING DISCOUNTS
REMEMBER TO ALWAYS HAVE A LOOK AT ALL THE OTHER ITEMS I HAVE FOR SALE
Information for bidders & buyers:
All individual stamps, sets & sheets I sell are sold with a full moneyback guarantee. No quibble, no questions asked. If you for some reason don't like, just send it back. This does however not apply for lots clearly stated "AS IS" eg collections, lots and material of questionable authenticity / quality.
Information about how quality is graded:
Mint stamps:
MNH: Original gum, no disturbances what so ever. (Postfrisch)
MH: Original gum, hinged or other disturbances.
MNG: No gum or only traces.
Re-gummed: Part of or whole stamp has new gum.
Repaired: Alterations of different kinds have been made, if also re-gummed this will be stated.
Used stamps:
Superb: Just perfect in all means, perfect centered, general appearance and cancel.
SON: "Socked on the nose" superb cancel, no smuthering, perfectly centered, lightly cancelled.
VFU: Light cancel, good centered.
FU: Heavier cancel, off centered.
U: Heavy cancel/cancels, off centered, smaller faults.
Space filler: Faulty
Repaired: Alterations of different kinds have been made