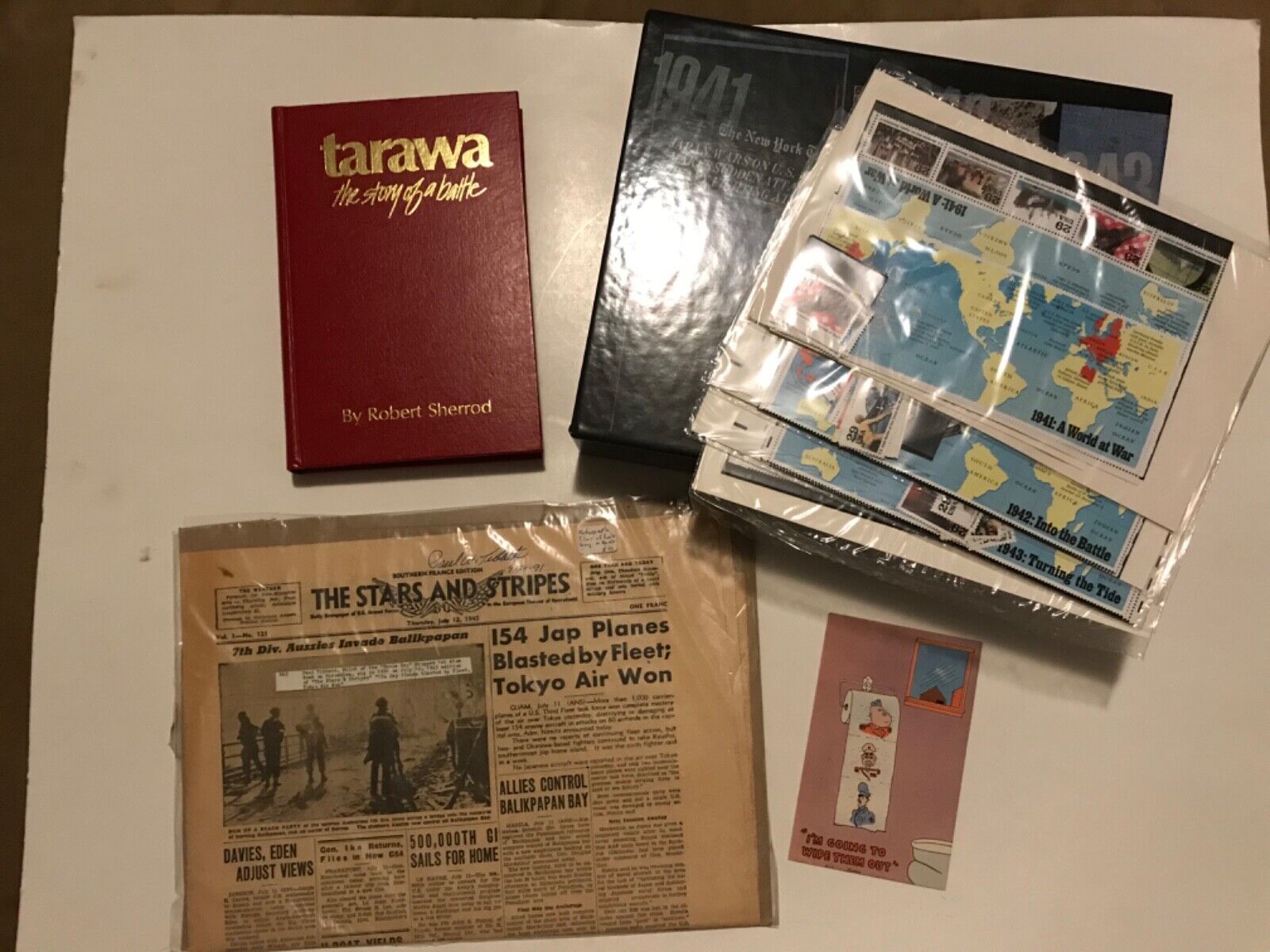 Price: 90.00 USD
Stamp Details:
WWII STAMPS AND AUTOGRAPHS




My late father was a designer for the
United States
Postal Service. He directed the infamous Elvis stamp project and the World War II stamp collection project, among many more (over 500
stamps
). These items are from his personal collection: 
– complete, mint-in-box USPS World War II stamp collection, includes all five books and all
stamps
in sealed package 
– Stars and Stripes newspaper
signed
by Paul Tibbets, pilot of the Enola Gay. I have no verification this is an actual signature, but it matches other signatures I've seen of his. My father had reams of this stuff to research for the stamp project, so finding it in his belongings wasn't a surprise. 
– the book "tarawa" by Robert Sherrod,
signed
and with a personal note to my father and step-mother
– an old WWII-era
postcard
that would be deemed totally inappropriate today.
$90 shipped to the Lower 48 only. Carefully packed and insured. Reserve three business days for handling, though I make every effort to ship quickly. Thanks very much.